Streamline Your Salon Operation & Elevate Your Clients Experience
Ensure your salon's operations run smoothly and always stay on top of performance indicators with features and solutions designed specifically for salons.
N

No contract

N

Free training for all employees

N

Free Data Migration from other systems

N

Approved for issuing and saving electronic invoices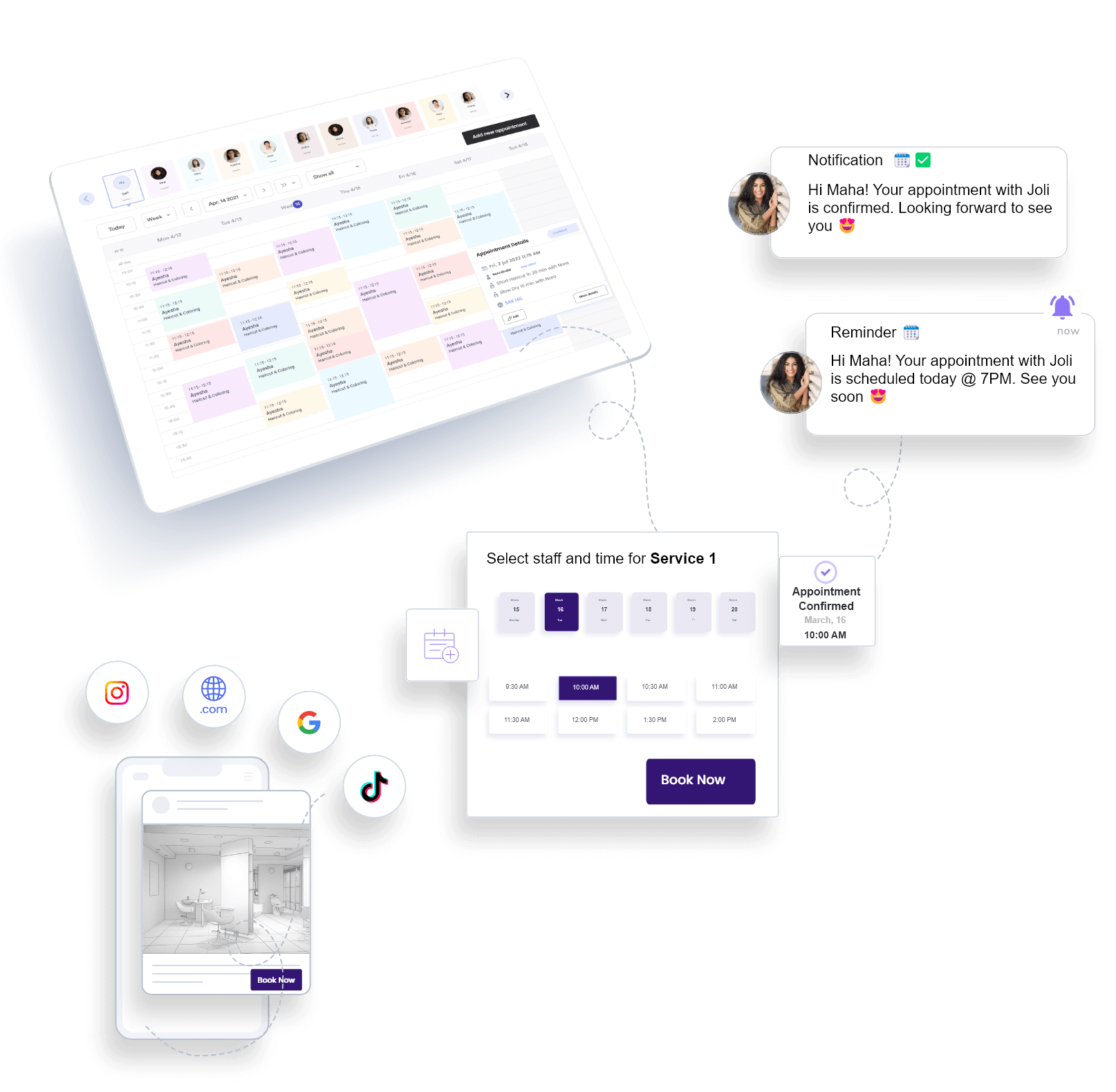 Continuous development
To keep pace with your aspirations and improve employees and customers experiences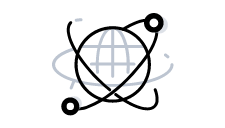 Multilanguage
Supports Arabic and English to enable all your salon staff and your customers to use it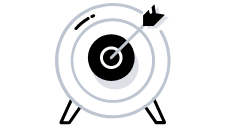 Made for Salons
To enable you to keep pace with developments in the Saudi market and the challenges of the sector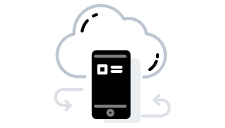 Cloud Solution
Manage and monitor your salon easily from anywhere in the world and from any device
Sales and inventory management
Comprehensive view of all financial and inventory data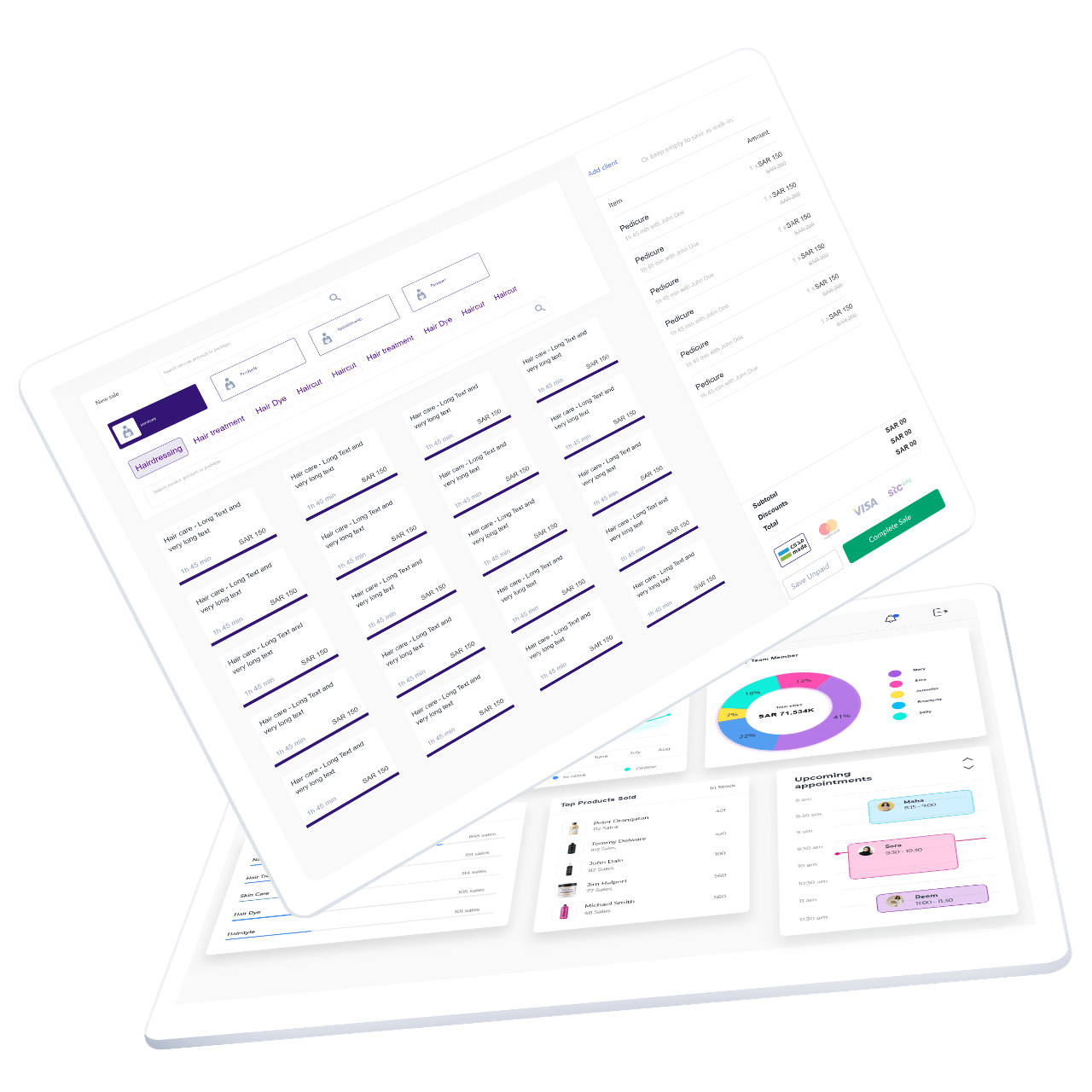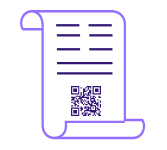 E-invoicing
Approved by ZATCA Authority
Issue unlimited number of e-invoices & return to them easily. Ensure accuracy invoices and facilitate the process of submitting tax returns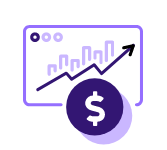 Sales and expense reports
Comprehensive view of all transactions
Reports that give you comprehensive view of your income, expenses & due amounts. View all financial details of your salon easily any time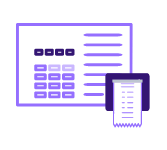 Points of sale (cashier)
Multiple user and devices
It enables you and your team to maintain the quality of your work from anywhere and at any time.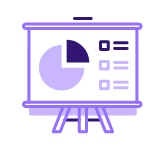 Inventory & Products
know the movement of each product
Easily know which products are used the most, you can set the minimum stock availability and get reminder when the stock availability is low
Effective Marketing Tools
Enhance your brand's online presence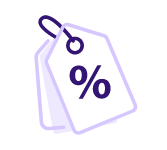 Ads and promotions
During occasions and low times
Design and promote packages during peak and slow seasons to attract more clients book continuously.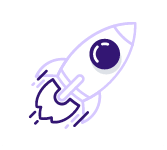 Paid campaign management
Multiple options to target the right audience
Cooperate in the marketing process and advertising campaigns on various social media platforms, social networks and search engines

Your own branded website
Enhance your salon's online presence
Manage all bookings for all branches in one place. See the entire salon schedule for the day/week/month at a glance.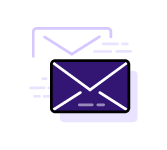 Email and SMS communication
Inform clients about new things in your salon
Whether it's about a new service or promotion, you can target your entire database, or custom audience for specific campaign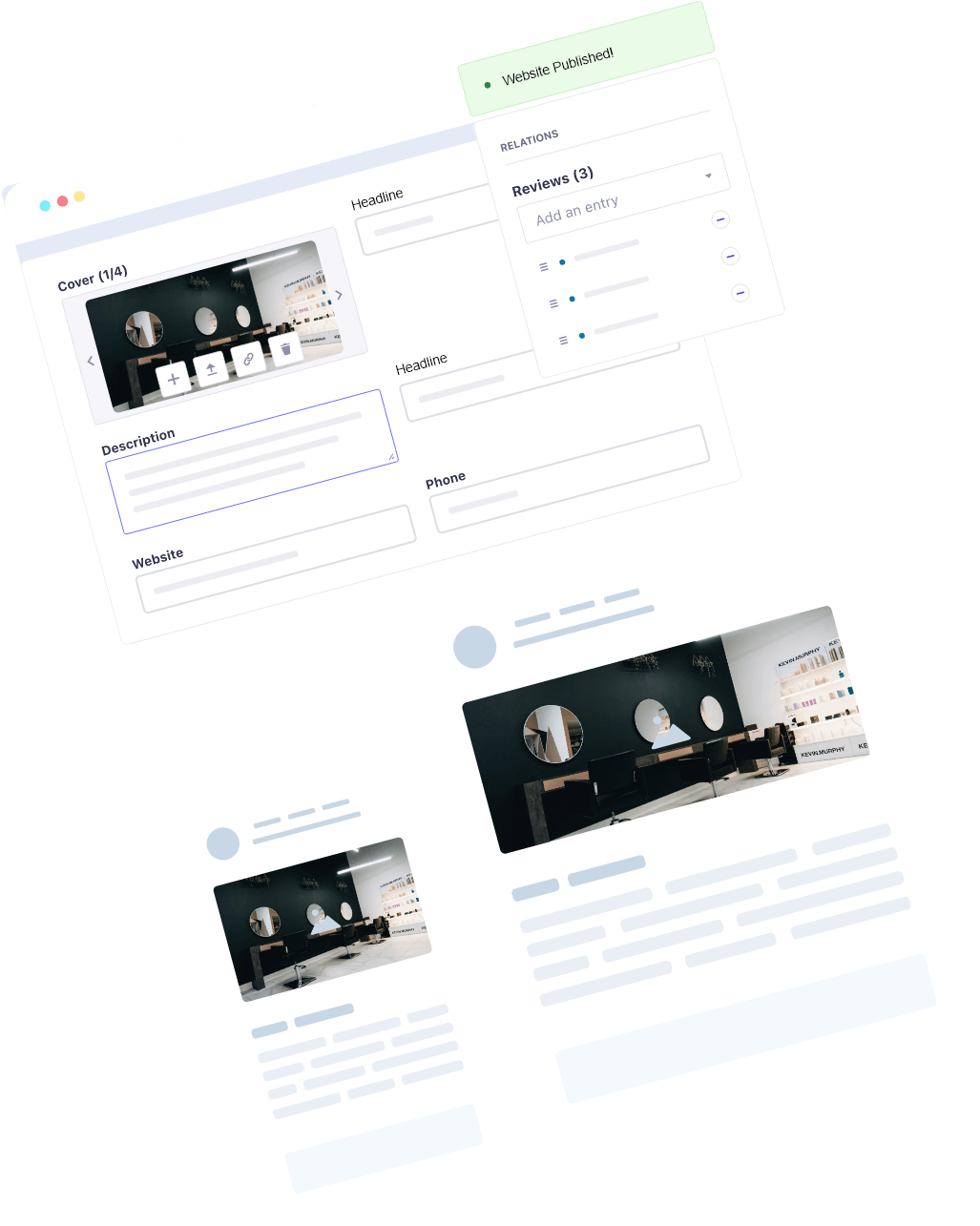 Customer Relationship Managment (CRM)
Understanding your customers determines your uniqueness and success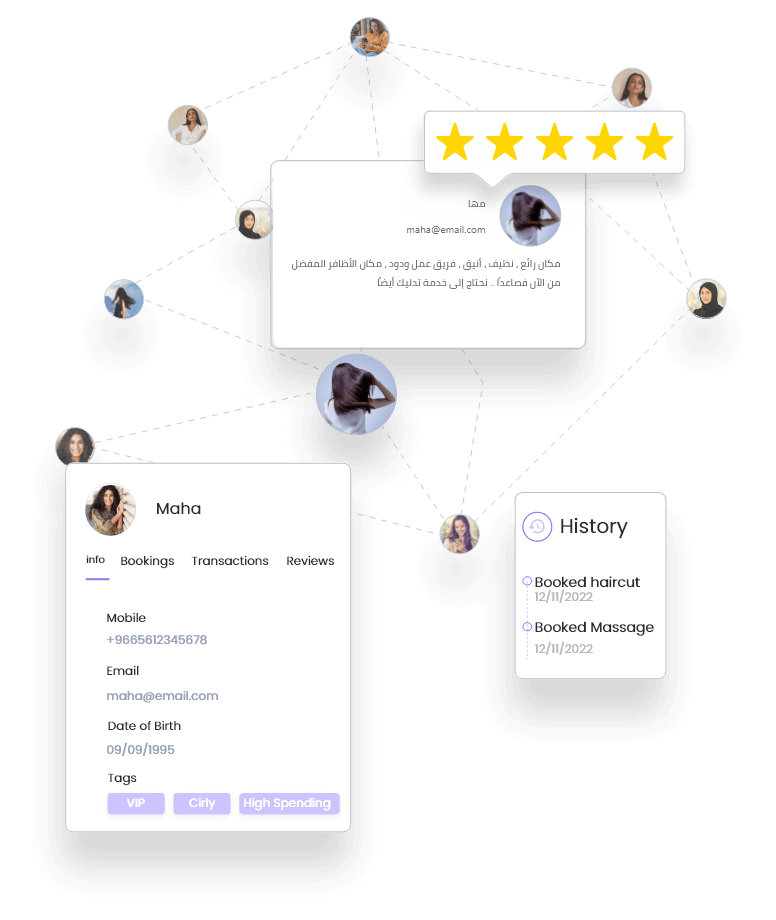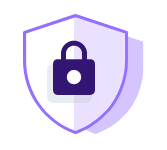 Verified and secure data
Real customers, real reviews
We verify customer data using SMS codes to enable you to interact with them. All customer data is organized, secure and easily accessible.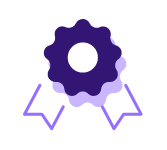 Reputation & Quality Management
Multiple tools to build a positive reputation
Learn about the most requested services and products and how they are rated to measure quality of services and develop your business.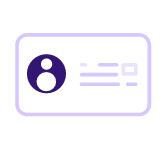 Customer database
Get to know your customers more
Comprehensive view of all transactions. Add notes to remember small, important details & their preferences to make them feel special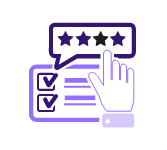 Customer Satisfaction
Customer reviews indecate service quality
Ratings and reviews are limited to customers who have received the service only. Get an accurate and confidential customer reviews
Booking & Operation Automation
Give your customers flexibility, convenience and control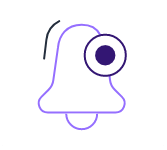 Automated alerts and reminders
Timely communication to reduce no-show
Automated alerts help customers keep track of upcoming appointments, reduce no-shows & enhance customer experience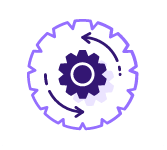 Automation of daily operations
Your front desk operating 24/7
More than 40% of salon bookings are made outside working hours, save staff and clients time in calling, managing reservations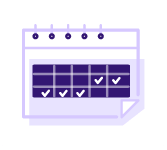 Appointment and Calendar
All your salon bookings in one place
Manage all bookings for all branches in one place. See the entire salon schedule for the day/week/month at a glance.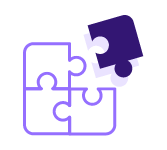 Multiple channels for bookings
Be where your customers are looking
Enhance your brand presence on the Internet, get a website with your own identity, and receive bookings through all channels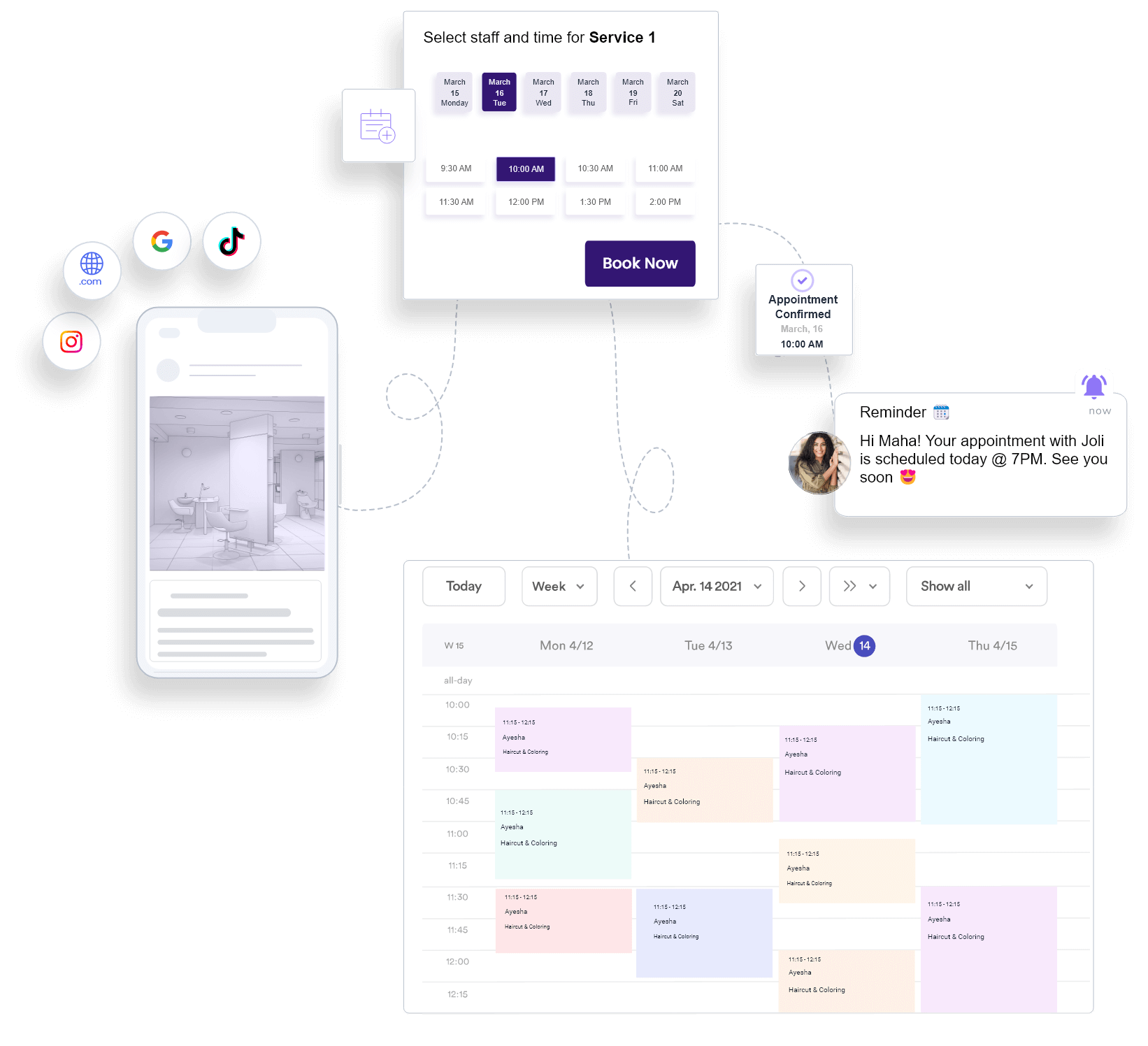 Get the right solution for your salon.
Try Naeeman completely free, easy setup, and no credit card required
Subscribe to get latest updates, special content and promotions